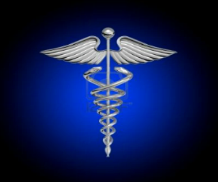 Dr. Newell is
Board Certified by the American Board of Internal Medicine. She received her Doctor of Medicine degree from the University of Kansas School of Medicine in 1994.
Dr. Newell performed her Internship and Residency in Internal Medicine at Maricopa Medical Center in Phoenix and the Mayo Clinic in Scottsdale, Arizona. Dr. Newell is trained in both Hospital and Office Medicine. Dr. Newell also has a Masters Degree in Neuroendocrinology and performed research at the University of Kansas.
In 1997 Dr. Newell worked for Gila River Health Care and served the Native American population. While there she worked in the Hospital, Emergency Room, and Clinic. Dr. Newell also substituted for the
Chief Medical Officer in his absence.
In 1998 Dr. Newell opened the Newell Clinic in Chandler, Arizona.
At that time she joined the Staff of Banner Desert Medical Center.
Dr. Newell worked on the Medical Floor and in the Intensive Care Unit.
In 2005 Dr. Newell moved her practice to Tempe, Arizona. In 2008
Dr. Newell opened the Newell Clinic in Gold Canyon
, Arizona. In 2011 Dr. Newell started the
Newell Mobile Medical Clinic, in Phoenix's East Valley. This service takes medical care to the patient.
Dr. Newell has been listed in the Phoenix Magazine as one of the
Top Doctors in Phoenix. She has been awarded the
Patient's Choice Award (Top 5% of Physicians in the United States).
Dr. Newell is the Author of the "A to Z Weight Loss Dictionary."

NOW AVAILABLE


TELEMEDICINE
IF YOU ARE EXPERIENCING A LIFE THREATENING MEDICAL EMERGENCY PLEASE DIAL
911 NOW!